The Live Business Receptionist improves service and saves costs
The latest technologies allow you to welcome your guests over distance, without compromising the level of service. A co-worker in another location connects in high quality video with your guests.  Instantly and effortlessly. Your co-worker does not need any special equipment : a computer and internet suffice.
Your guest touches the screen to establish the video connection.  Or the system can be triggered by movement detection for an automatic connection. Or the guest can also click the name of the contact person that he/she is visiting. In this case, the contact person receives an SMS or e-mail, without having to involve a member of your staff.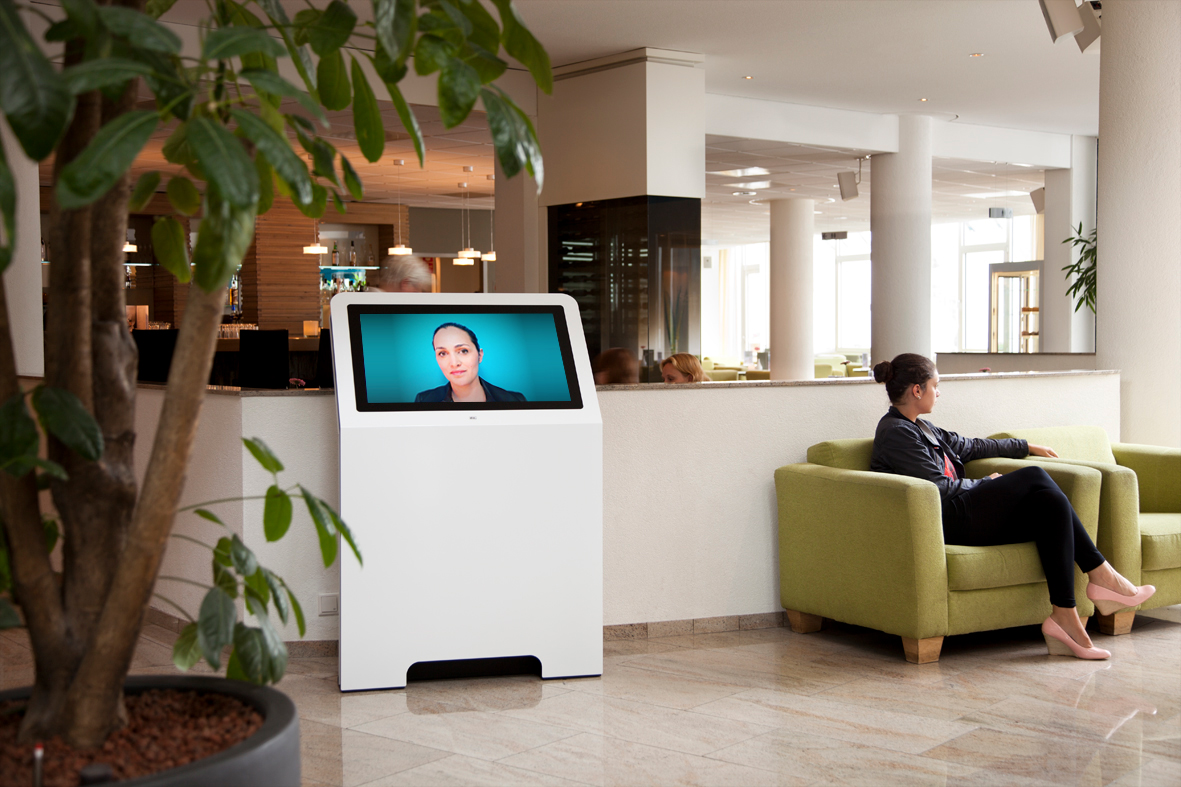 The video-connections are secured and encrypted. The system uses the latest technologies and is not comparable with programs such as 'Skype' or technologies such as video-conferencing. Moreover, thanks to the patented concept for the Agent Workstation (i.e. computer used by the Remote Receptionist) he or she will appear with aligned eye-contact (looking the guest straight into the eyes and not above or below as is the case with conventional video-chats).
The video & audio quality is high and without lipsynch problems or other aberrations that are sometimes associated with video communication.  Yet, the bandwidth (network) requirements are low.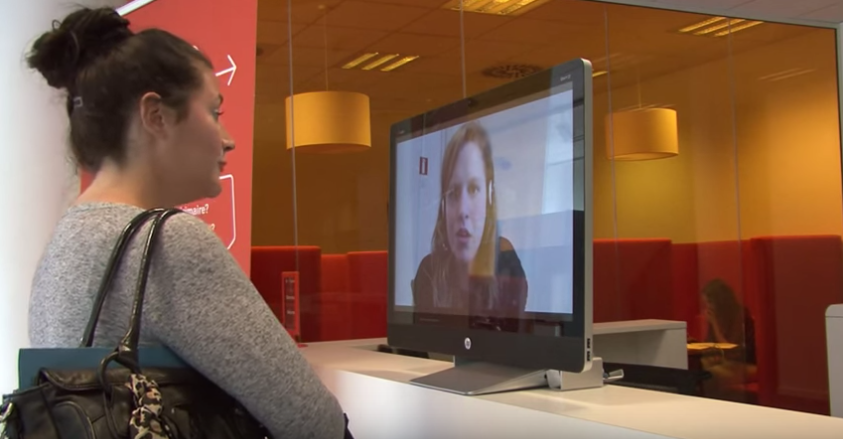 The remote receptionist could be anywhere in the world. That could be in the same building (for instance a staff member who 'stands in') or it could be in another city or even country.   Or in a call-center. Thanks to dynamic, intelligent routing the call can be routed automatically to the best available member of staff who is currently available.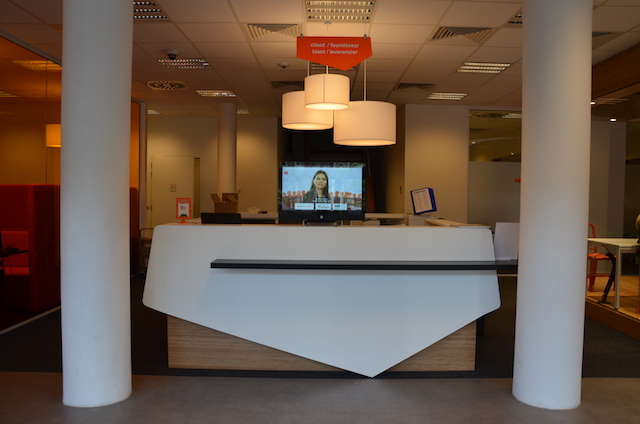 The system eliminates the idle time of the receptionists and/or it supports the receptionist who is busy 'by calling in a member of staff from another location'. Waiting times and queuing can be a thing from the past.